Our value of service
---
We personalise each and every
strategic solution according to the
needs and requirements of your
brand in order to thrive in
the market.
Strategic Solution
---

---

Brand Discovery
Understand your product and brand

Brand Mapping
Align your business goal with brand strategy

Brand Building
Personalised solutions to bring your brand to life

Brand Evolution
Keep your brand remain timeless in the digital age
Our Philosophy
---
We see brands around us, however when we close our eyes to recall the brand names, we might just recall less than 5 brands.
WHY! It because there is something missing in the branding process. Brand recognition starts from nurturing affinity with consumers. The brand needs to provide the brand values & fulfill brand promises to establish "TRUST" to create brand equity.
Brand Life Cycle
It is a perpetual effort to build a brand and foster brand affinity. A tailored made strategic solution in branding, marketing and advertising needs to be in place to strengthen the brand positioning for the brand to thrive in the market, to cut above the competitors.
We believe Brand Logo is a start of a brand-building journey, we provide strategic solutions in every stage of your brand life cycle from introduction to transformation.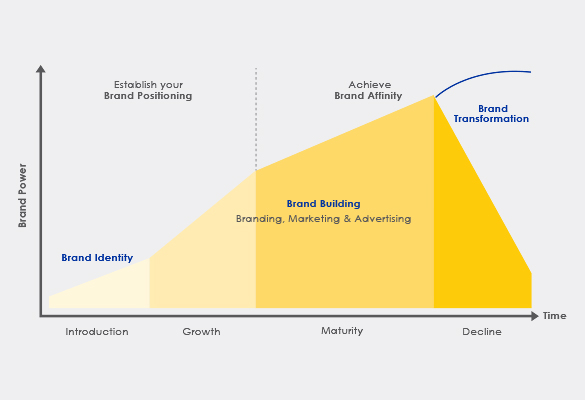 ---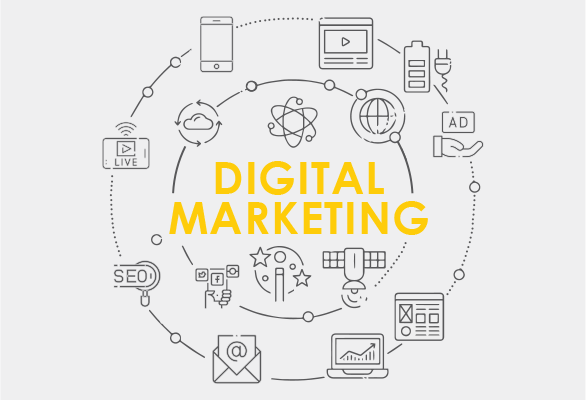 Thrive in the New Era
Digital Marketing is one of the main media and channels to reach target audiences in a cost-effective way. However, it is more than advertise online as you need a strategic solution to promote your brand with a distinctive brand message, content marketing & ad-buy targeting strategy to make it a strong campaign.
Digital Marketing is a strong supporting medium to implement the marketing and branding campaign at a reasonable cost.
---
Total Brand Affinity Solutions
Register your product & service into consumer mind.
---
STEP 1
REVIEW AND RESEARCH
---
Conduct a dipstick study to create a Distinct Branding Strategy, include SWOT analysis, competitors analysis & target market analysis (market segmentation, consumer insight & profile)
STEP 2
REVIEW & DEFINE BRAND ESSENCE
---
Includes brand unique proposition, tagline, brand value, brand personal, brand mission & vision
STEP 3
DESIGN & REFINE BRAND IDENTITY
---
Includes brand logo, brand guideline & key visual
STEP 4
BRANDING TACTIC
---
Includes brand campaign concept & brand communication strategy
Marketing Innovative Solution
---
Provide strategies and tactics solution to reach target consumers with tailored made campaign. It includes advertising, selling, and delivering brand value & promises to consumers.
We will go through the process below:
To define marketing strategy
Outline the Marketing Campaign with tactical / thematic action plan:

To review brand profile
To map with consumer profile & insight

Identify brand communication Message
Propose the communication media and medium:

Social Media
Online & Offline Marketing
Direct Response Marketing
Affiliate Marketing
Influencer Marketing
Digital Marketing
---
The medium you can't do without
Social Media Management
We provide the total solutions for social media to amplify your brand to communicate with target audiences:
Content Marketing
Campaign planning & Scheduling
Content Creative Design
Ads Buy strategy & Management
e-Commence Solution
Set up e-commerce platform with required facilities & system
Set up affiliate system to convert sales online
Transform your e-Commerce platform to Mobile Apps
Video Production
We provide you the video concept and material for your branding & marketing campaign
Creative Advertising
---
We provide the concept of advertising communication
Define creative concepts & idea to communicate to the target audience
Design and prepare creative material with copywriting